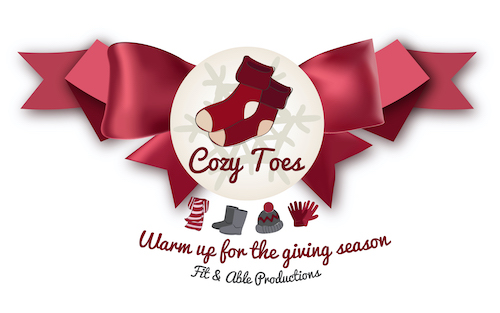 November 18, 2023
Cozy Toes
NC State Highway Patrol Training Center • 3318 Garner Rd.

Raleigh

,

NC

27603
Organized by Fit & Able Productions, Inc.
Benefiting the 200 Club of Wake County

Course Records - NC State Highway Patrol Driving Track
Set a NEW course record & win a $10 gift code!
5.5K - Male: D. Buffington - 17:29 (2022)          5.5K - Female: G. Helfrich - 24:30 (2022)
11K - Male: C. Holt - 41:57 (2022)          11K - Female: A. Rider - 50:08 (2022)
13.1+ - Male: A. Manzo - 5 Laps - 2:04:40 (2022)          13.1+ - Female: A. Rider - 4 Laps - 1:41:16  (2022)
Help us get to 500 participants (in-person or virtual 5.5K, 11K, and 13.1+) and we will give ONE MALE and ONE FEMALEparticipant a FREE YEAR of Fit & Able-owned races! That's a FREE entry of your choice to each Fit & Able race - a nearly $1,000 VALUE!
* Must be registered in the in-person or virtual 5.5K, 11K, or 13.1+) to be eligible to win. Random drawing after the in-person race.
Fit & Able is proud to bring back the Cozy Toes race hosted by the NC State Highway Patrol as a part of their mission to improve the quality of life in our community.  Join us at Cosy Toes help support the 200 Club of Wake County and to learn more about the Department of Public Safety and how it serves you and your family. And while you are there, have a great race and enjoy the festivities!
The 200 Club of Wake County is an organization of concerned citizens dedicated to providing immediate financial help for the spouse and children of police officers, sheriff deputies, firemen, EMS squad members and North Carolina State Highway Patrol serving in Wake County who lose their life in the line of duty.
Runners will have the opportunity to run on the NC Highway Patrol Driving Track. There is NO SPEED LIMIT on the track so go as fast as you can! PLUS, there's the 13.1+ lap race! We challenge you to see how many 5.5K laps you can do in TWO HOURS with special awards and the chance to use ONE RUN to compete in MULTIPLE RACES! More 13.1+ details are below. 
13.1+: Since this is a looping driving track we are using the same 5.5K course for all races. Greater distance races will run increasing laps of that course. BUT the longer distances will ALSO get the split times for each 5.5K lap! The course closes for all races at 11:00 AM. Runners will not be allowed to start a new lap after that point but runners who have started a lap before 11:00 AM will be allowed to finish their run and their full laps will be counted. 
PLUS there will be special awards for those races at each split too! So you may not win the race but you might win a lap or two and win prizes as well!
5.5K - 1 Lap - Finish Time
11K - 2 Laps - 5.5K Split & Finish Time
Eye - 3+ Laps - each 5.5K lap Split & Finish Time
PLUS PLUS you can race MULTIPLE distances and win MULTIPLE awards with ONE run and ONE finish time! How? If you sign up for multiple race distances, you will get a timing chip only for the longest distance but we will apply your lap split times as finish times to the shorter distance races. You will be eligible for the Overall, Age Group, and Lap Split awards for all registered events!
eg. Sign up for the 5.5K, 11K, & 13.1+:

5.5K Lap Split (Lap 1) = 5.5K - Finish Time & 11K/Eye - 5.5K/Lap 1 Split;
11K Lap Split (Lap 2) = 11K - Finish Time & Eye - 11K/Lap 2 Split, etc.) 
AND you'll get a DISCOUNT when you sign up for multiple races too (* discount applies to the lowest cost event on multiple registrations per participant):
Sign Up for More Races & Save!
* Applies to 5K & Greater Races Only *
$15 off 2 Events - $30 off 3 Events 
 WHAT'S INCLUDED WITH COZY TOES REGISTRATION:
IN-PERSON and VIRTUAL 5.5K, 11K, 13.1+, and Fun Run race options

Cozy Toes shirt & fuzzy socks included for all 5.5K, 11K, and 13.1+ finishers (guaranteed if signed up by November 1st) and Cozy Toes socks included for Fun Run finishers; shirts also available for purchase separately

Nearly $8,000 in potential in-person & virtual Overall (Top 3 Male / Female), Age Group (Top 3 Male / Female), Lap Split, and New Course Record awards 

Great rewards and prizes you can earn by referring your friends and family to sign up with you or even recruiting them to race as a "team"! * More details below

Earn points for Fit & Able's Free-for-All Race Series to win big end-of-year prizes! Check out the current standings: Free-for-All Race Series
If you are interested in sponsoring Cozy Toes please email Info@FitandAble.net for more information!
We can't wait to see you at the Cozy Toes!
For more information and to sign up: https://www.cozytoesrace.com/ 

Event details and schedule
November 18, 2023
Saturday
NC State Highway Patrol Training Center
3318 Garner Rd.
Raleigh
,
NC
27603
Media
1 Photos and Videos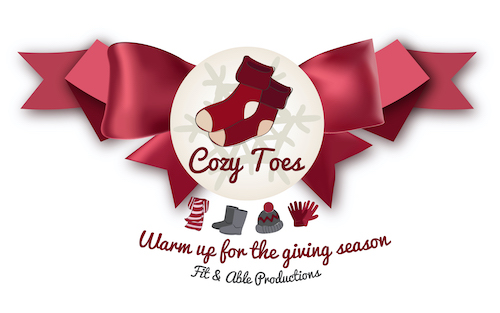 More events from this organizer