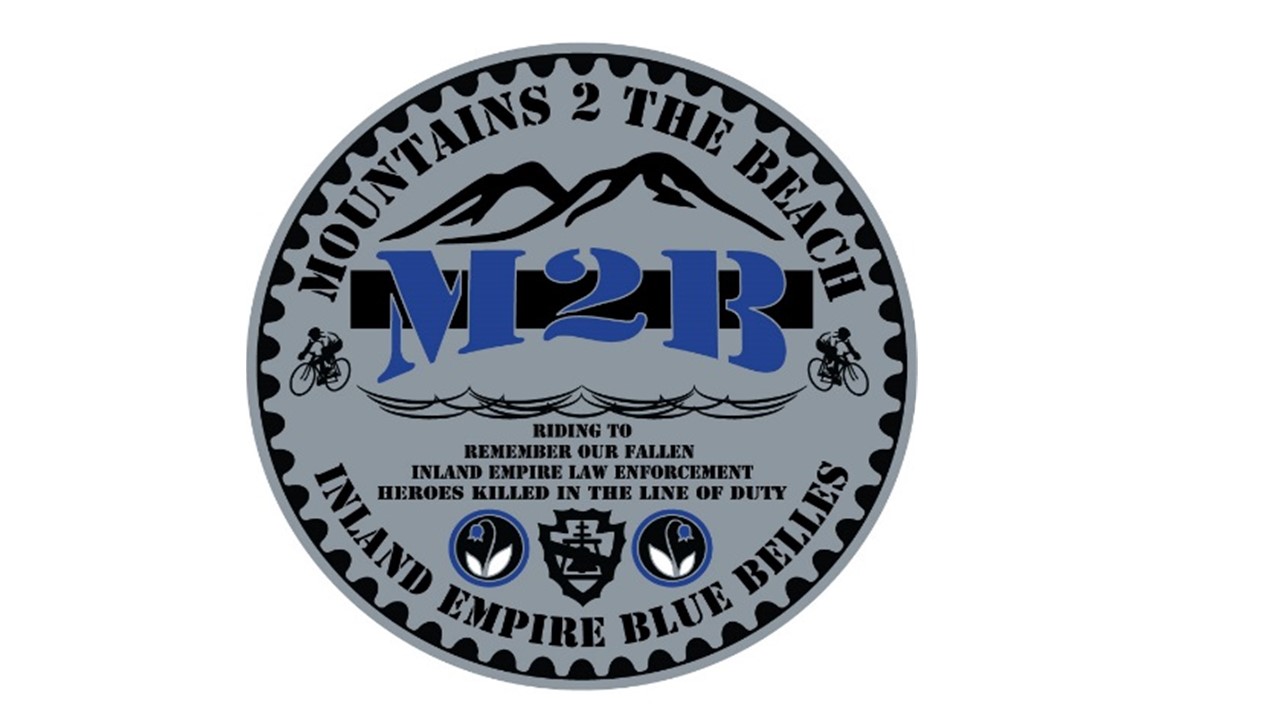 October 08, 2023
Mountains 2 the Beach 2023
Twin Peaks Sheriff Station • 26010 Highway 189

Twin Peaks

,

CA

92391
Organized by

Inland Empire Blue Belles
ONE HUNDRED MILE CENTURY FUN RIDE
OCTOBER 8, 2023

Mountains 2 the Beach (M2B) began in August 2012 as four friends riding their bicycles for fun, from Crestline, CA to Balboa Beach, CA. The following year, the mission changed. On February 12, 2013, the residents of San Bernardino County suffered a great loss when Detective Jeremiah MacKay was killed in the line of duty, and Deputy Alex Collins was severely wounded in the San Bernardino Mountains. Both deputies were protecting the public they served. In August 2013, the original M2B team decided to ride with a purpose. The team members added a few more friends and raised money to give to the MacKay and Collins families. Over the past nine years, the ride has grown, giving cyclists the chance to help many families who have lost their loved one in the line of duty.
This year marks the 13th Annual Mountains 2 the Beach Memorial Cycling Event. M2B has teamed up with the Inland Empire Blue Belles, a California non-profit focused on A Sisterhood of Support for the Thin Blue Line.
Together, our goal is to create a memorial cycling event honoring all our fallen Inland Empire Law Enforcement heroes killed in the line of duty. M2B rides each year to let their families know we will never forget the ultimate sacrifice their loved ones gave serving the citizens of our counties.
Join us October 8, 2023, for this 100 mile ride, from Twin Peaks to Huntington Beach, and help us to honor those who have sacrificed everything for our families.
Riding to remember our fallen Inland Empire Law enforcement
Heroes killed in the line of duty.
Event details and schedule
Itinerary for October 8, 2023
0600 Registration Begins in Twin Peaks
0645 Welcome and Briefing
0655 Play Last Call for the Fallen
0700 Ride Starts
0800 Average Rider Starting SART at Waterman SAG
0900 Average Rider at Martha Anza SAG
0930 Average Rider Leaving SART at Van Buren
1100 Average Rider at Green River SAG
1230 Average Rider at Anaheim SAG
1430 Average Rider at SART End at PCH
1500 Average Rider Finish at Huntington Beach
1500 Party on the beach
1700 Event End
M2B Route Directions  (Follow the Green Arrows)
San Bernardino County
Start at 26010 Highway 189, Twin Peaks 92646

(Left) South on Grandview Road to North Road

(Right) West on North Road to Lake Gregory Drive

(Left) South on Lake Gregory Drive to Hwy 18

(Right) West on Hwy 18 to Crest Forest Drive

(Left) West on Crest Forest Drive to Hwy 138

(Left) South on Hwy 138 to Hwy 18

(Left) South on Hwy 18 to Waterman
San Bernardino City
(Straight) South on Waterman to Santa Ana River Trail (SART) 
SAG Station
The trail head is right after you cross over the Santa Ana Riverbed

If you pass Sizzler Restaurant, turn around.

(Right) West on SART toward Martha Anza Park on SART Trail
Riverside
Martha Anza Park to Jurupa go West (Right) to Van Buren Blvd.

(Left) South on Van Buren Blvd to Magnolia Ave.

(Right) West on Magnolia to E. 6th Street

Magnolia turns into E. 6th Street

SAG Station1625 east 6th st. Farmer Boys

E. 6th street turns into W. 6th Street
Corona
West on W. 6th Street to Paseo Grande

(Left) South on Paseo Grande to Frontage Road

(Right) West on Frontage Road to Serfas Club Dr.

(Left) South  on Serfas Club Dr. to Palisades Drive

(Right) West on Palisades Drive to Green River Road

(Right) West on Green River Road to SART SAG Station
Anaheim
South on SART to Gypsum Canyon Road

(Left) North on Gypsum Canyon Road to SART 

Trail construction puts you out on La Palma Ave. (follow route Arrows)

South on SART to E. La Palma Ave.

(Left) West on E. La Palma Ave. to SART

From this point on, pay attention to the river crossings

As a rule of thumb, if there is a bike bridge, take it across 
Orange County
South on SART to miniSAG Station at N. Tustin Ave.

Continue south on SART to Edna Park SAG Station Stop

SART to PCH
Optional Ending 100 Mile Route
Huntington Bike Trail/PCH North towards Bolsa Chica beach 

to Warner Ave. Turn around at Warner

and go back to our end point at Huntington Beach
Bring a lock for your bike
WAIVER AND RELEASE OF LIABILITY  
In consideration of the risk of injury while participating in the Mountain2theBeach (the "Activity"), and as consideration for the right to participate in the Activity, I hereby, for myself, my heirs, executors, administrators, assigns, or personal representatives, knowingly and voluntarily enter into this waiver and release of liability and hereby waive any and all rights, claims or causes of action of any kind whatsoever arising out of my participation in the Activity, and do hereby release and forever discharge the Inland Empire Blue Belles, their affiliates, managers, members, agents, attorneys, staff, volunteers, heirs, representatives, predecessors, successors and assigns, for any physical or psychological injury, including but not limited to illness, paralysis, death, damages, economical or emotional loss, that I may suffer as a direct result of my participation in the aforementioned Activity, including traveling to and from an event related to this Activity.
I AM VOLUNTARILY PARTICIPATING IN THE AFOREMENTIONED ACTIVITY AND I AM PARTICIPATING IN THE ACTIVITY ENTIRELY AT MY OWN RISK. I AM AWARE OF THE RISKS ASSOCIATED WITH PARTICIPATION, WHICH MAY INCLUDE, BUT ARE NOT LIMITED TO, PHYSICAL OR PSYCHOLOGICAL INJURY, PAIN, SUFFERING, ILLNESS, DISFIGUREMENT, TEMPORARY OR PERMANENT DISABILITY (INCLUDING PARALYSIS), ECONOMIC OR EMOTIONAL LOSS, AND DEATH. I UNDERSTAND THAT THESE INJURIES OR OUTCOMES MAY ARISE FROM MY OWN OR OTHERS' NEGLIGENCE, CONDITIONS RELATED TO TRAVEL, OR THE CONDITION OF THE ACTIVITY LOCATION(S). NONETHELESS, I ASSUME ALL RELATED RISKS, BOTH KNOWN OR UNKNOWN TO ME, OF MY PARTICIPATION IN THIS ACTIVITY, INCLUDING TRAVEL TO, FROM AND DURING THIS ACTIVITY.
I agree to indemnify and hold harmless the Inland Empire Blue Belles against any and all claims, suits or actions of any kind whatsoever for liability, damages, compensation or otherwise brought by me or anyone on my behalf, including attorney's fees and any related costs, if litigation arises pursuant to any claims made by me or by anyone else acting on my behalf.
I acknowledge that the Inland Empire Blue Belles and their directors, officers, volunteers, representatives and agents are not responsible for errors, omissions, acts or failures to act of any party or entity conducting a specific event or activity.
I ACKNOWLEDGE THAT THIS ACTIVITY MAY INVOLVE A TEST OF A PERSON'S PHYSICAL AND MENTAL LIMITS AND MAY CARRY WITH IT THE POTENTIAL FOR DEATH, SERIOUS INJURY, AND PROPERTY LOSS. The risks may include, but are not limited to, those caused by terrain, facilities, temperature, weather, lack of hydration, condition of participants, equipment, vehicular traffic and actions of others, including but not limited to, participants, volunteers, spectators, coaches, event officials and event monitors, and/or producers of the event.
I ACKNOWLEDGE THAT I HAVE CAREFULLY READ THIS "WAIVER AND RELEASE" AND FULLY UNDERSTAND THAT IT IS A RELEASE OF LIABILITY. I EXPRESSLY AGREE TO RELEASE AND DISCHARGE THE INLAND EMPIRE BLUE BELLES AND ALL OF ITS AFFILIATES, MANAGERS, MEMBERS, AGENTS, ATTORNEYS, STAFF, VOLUNTEERS, HEIRS, REPRESENTATIVES, PREDECESSORS, SUCCESSORS AND ASSIGNS, FROM ANY AND ALL CLAIMS OR CAUSES OF ACTION AND I AGREE TO VOLUNTARILY GIVE UP OR WAIVE ANY RIGHT THAT I OTHERWISE HAVE TO BRING A LEGAL ACTION AGAINST INLAND EMPIRE BLUE BELLES FOR PERSONAL INJURY OR PROPERTY DAMAGE.
In the event that I should require medical care or treatment, I agree to be financially responsible for any costs incurred as a result of such treatment. I am aware and understand that I should carry my own health insurance.
In the event that any provision contained within this Release of Liability shall be deemed to be severable or invalid, or if any term, condition, phrase or portion of this agreement shall be determined to be unlawful or otherwise unenforceable, the remainder of this agreement shall remain in full force and effect, so long as the clause severed does not affect the intent of the parties. If a court should find that any provision of this agreement to be invalid or unenforceable, but that by limiting said provision it would become valid and enforceable, then said provision shall be deemed to be written, construed and enforced as so limited.
I, the undersigned participant, affirm that I am of the age of 18 years or older, and that I am freely signing this agreement. I certify that I have read this agreement, that I fully understand its content and that this release cannot be modified orally. I am aware that this is a release of liability and a contract and that I am signing it of my own free will.
Participant's Name:

 

Participant's Address:

 

 

 

 

 

Signature:

 

 

Date:

 
PARENT / GUARDIAN WAIVER FOR MINORS
In the event that the participant is under the age of consent (18 years of age), then this release must be signed by a parent or guardian, as follows:
I hereby certify that I am the parent or guardian of ____________________________, named above, and do hereby give my consent without reservation to the foregoing on behalf of this individual.
Parent / Guardian Name:

 

Relationship to Minor:

 

 

 

Signature:

 

 

Date:

 
Twin Peaks Sheriff Station
26010 Highway 189
Twin Peaks
,
CA
92391
Media
6 Photos and Videos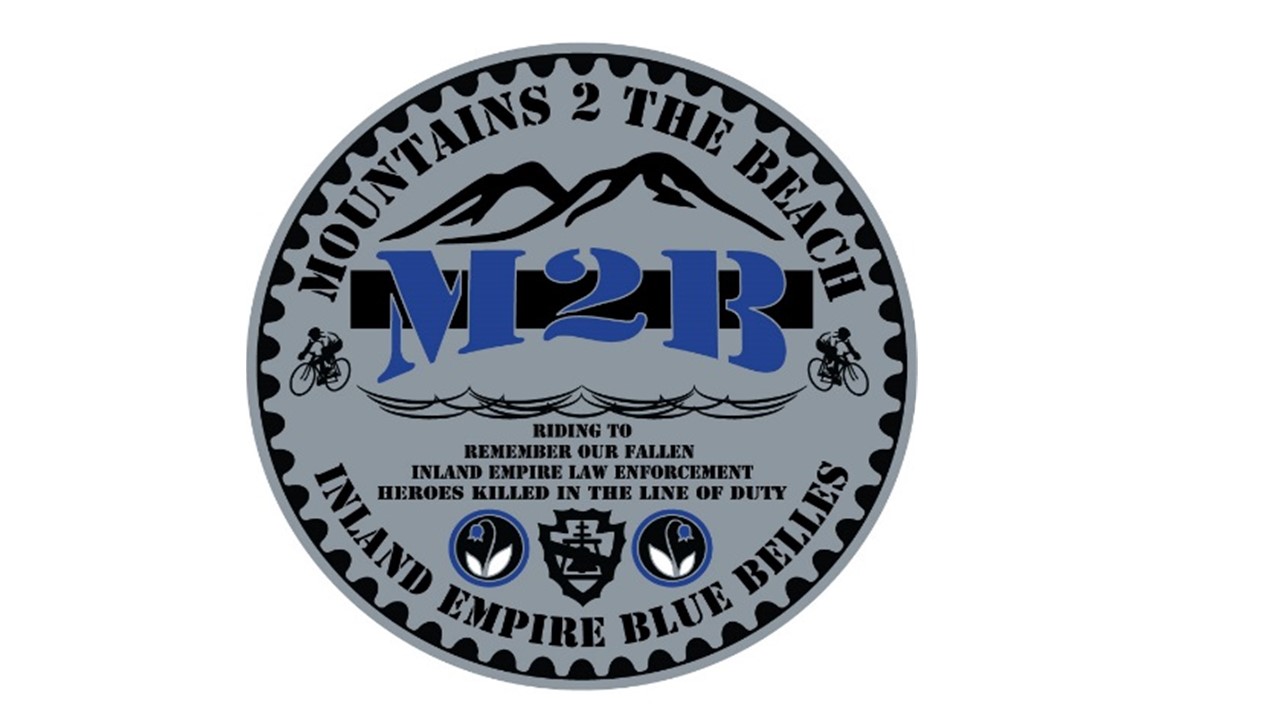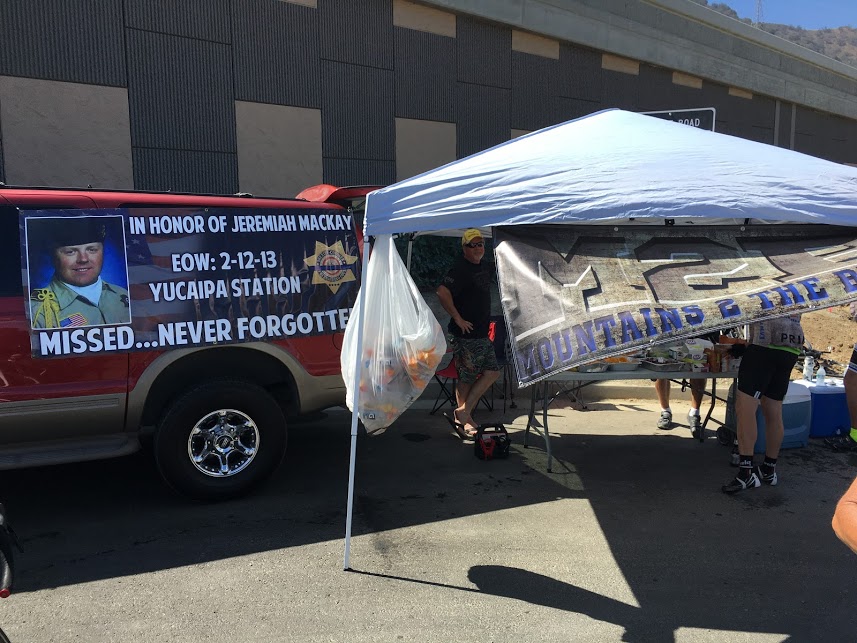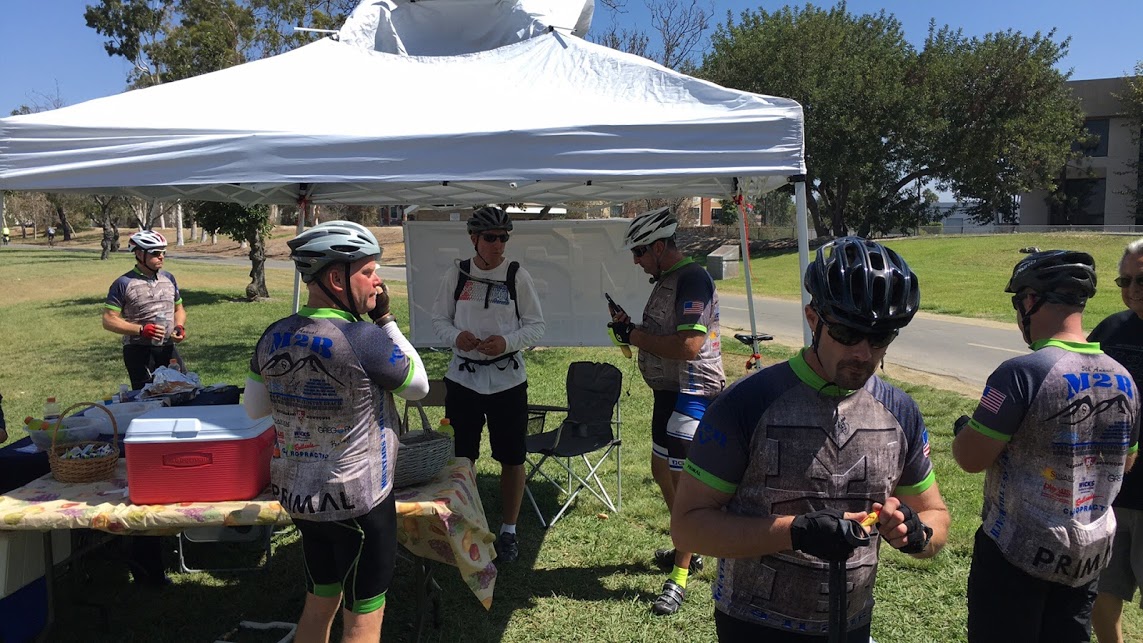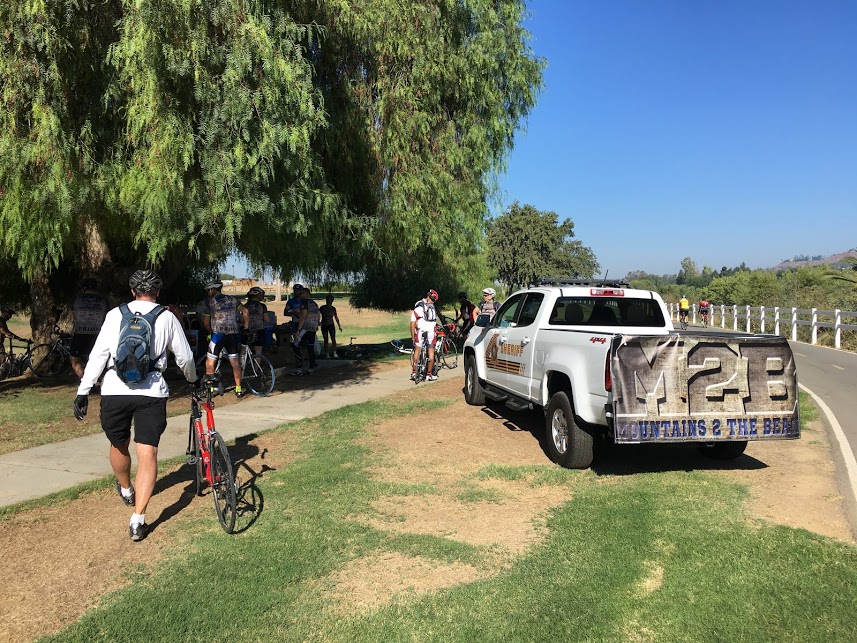 More events from this organizer