August 08, 2021
Triatlón MayanMan 2021
CALETA TANKAH • KM 233 +400 307

TULUM

,

QUINTANA ROO

,

Mexico

77780
Organized by Tagglia Outdoors S.A. de C.V.
¡Descubre la herencia Maya en el corazón de la Riviera mientras haces un triatlón en el paraíso de Tulum!
Mayanman pone a prueba a los triatletas en el mar transparente del caribe mexicano, seguido por un recorrido a toda velocidad en bicicleta en las excelentes carreteras de la Riviera Maya para culminar con una corrida en donde te recibiran los Mayas para darte tu medalla hecha a mano por una comunidad de Yucatan.
10 razones por las que deberías hacer el Triatlón MayanMan:
1.-¡Los trofeos y medallas del MayanMan son hechos a mano por artesanos del municipio de Piste, Yucatán,lo cual genera un bienestar económico para la comunidad.!
https://www.youtube.com/watch?v=X7iAKndza8s
2.-Tu participación ayuda a promover la conservacion del tiburón en el Caribe Mexicano por medio de "Saving Our Sharks", organización que fue creada en el 2010 con el fin de cambiar la perspectiva que se tiene sobre ellos y crear conciencia por medio de la investigación y educación ambiental, así como con iniciativas para legislaciones gubernamentales que los protejan.
3.- Refrescate en un Cenote Maya después de tu carrera. La Riviera Maya cuenta con muchisimos cenotes a minutos de donde se llevara acabo el evento y nuestros atletas podrán disfrutar durante el fin de semana de Triatlón.
4.- En el Triatlón MayanMan cuidamos a nuestras Tortugas marinas. Siendo un santuario natural protegido de Tortugas el MayanMan está procurando un ambiente controlado. Si vez un nido de Tortuga te vamos a pedir que porfavor tengas cuidado y no lo pises ni lo toques recuerda que ellas estuvieron ahí primero que nosotros.
5.-Escoge tu distancia de Triatlón favorita. Con la finalidad de incluir desde principiantes a expertos
El MayanMan nos da la posibilidad de escoger desde la distancia Sprint o Medio individual o en relevos.
6.-Disfruta de una ceremonia Maya antes de empezar la competencia.
7.- Disfruta Tulum Pueblo Mágico en donde podrás disfrutar de restaurantes, tiendas locales y mucho más durante tu estancia.
8.- ¡Te recibiran Mayas en la meta para darte una medalla hecha a mano! Sentiras una energia impresionante cuando cruces y escuches "Eres parte de la leyenda"
9.- Tulum tiene un centro arqueológico muy importante en donde las pirámides Mayas están a la orilla Del Mar haciéndolo un lugar único.
10.- El caribe mexicano es parte de la segunda barrera de arrecifes más grandes del mundo que se extiende a través de Belice, Guatemala y Honduras consiguiendo una longitud total de 1,000 km.
¡Se parte de la leyenda!
Discover Mayan heritage in the heart of the Yucatán while you swim, bike, and run in the beautiful Caribbean destination of Tulum. MayanMan will take triathletes through a swim in crystal clear turquoise waters, followed by a smooth, fast bike along the Mayan Riviera, and lastly, a quick out and back run towards Tankah Pueblo where athletes will run on a hard packed wide trail in the jungle finishing next to a spectacular cenote. Triathletes will have the option of doing a Sprint (.5 mile Swim - 12-mile Bike - 3.1 mile Run) and/or a Half (1.2 mile Swim - 56 mile Bike - 13.1 mile Run) Triathlon.
Top 10 reasons to do the MayanMan Triathlon:
1.-The Mayans will welcome you to hang you a handmade medal made by a Mayan village in Yucatan which helps support their economy and if you place top 3 in your age group the Mayan children will give you a handmade Sculpture during the award ceremony.
2.- Tulum is known for its beautiful beaches and Mayan ruins of an ancient port city, you will have the opportunity to go visit them while enjoying the race experience.
3.-Imagine crossing the finish line in a Mayan village next to a freshwater Cenote while you hear the words "Eres parte de la leyenda" (You are part of the legend).
4.- One of our host resort is Dreams Resorts and Spa where you can enjoy a convenient all-inclusive experience surrounded by natural beauty and it's near the race start.
5.- Your participation helps preserve the bull sharks through "Saving our Sharks" organization that was created with the purpose to change the bad reputation sharks have through research, environmental education, and incentives to create legislations to help protect them. In addition we care about the environment and we will ask everyone to respect our beautiful surroundings.
6.- The swag is amazing! We are proud to offer all of our athletes sponsor giveaways! In 2018 we gave out a high quality running shirt, cycling/running socks, silicone swimming cap, a finisher shirt and a swag bag.
7.- Free race pictures! We believe that everyone deserves to take home a priceless memory of their personal effort. We will post the race pictures for you to download.
8.- Prehispanic food at the finish line made by the Pueblo Maya.
9.- Swag raffle! In 2018 our sponsors donated many different items for our raffle including a bike, triathlon apparel,speed suits, running shoes, goggles, bike repair kits, cycling jerseys, etc…
10.- Kids are off school! Having the race in August allows you to bring the whole family and make the MayanMan a Trication!
Event details and schedule
CALETA TANKAH
KM 233 +400 307
TULUM
,
QUINTANA ROO
,
Mexico
77780
Media
11 Photos and Videos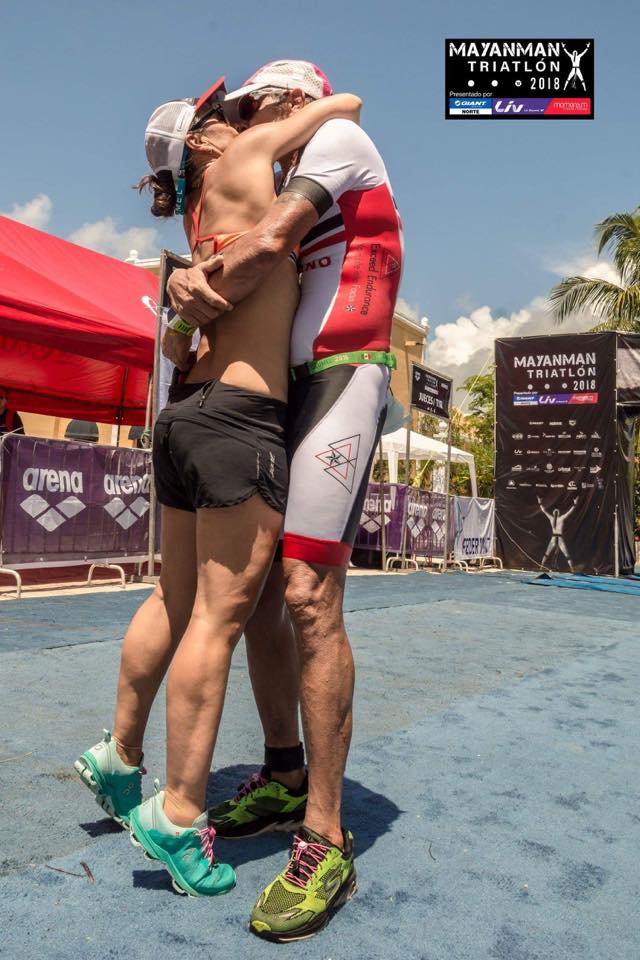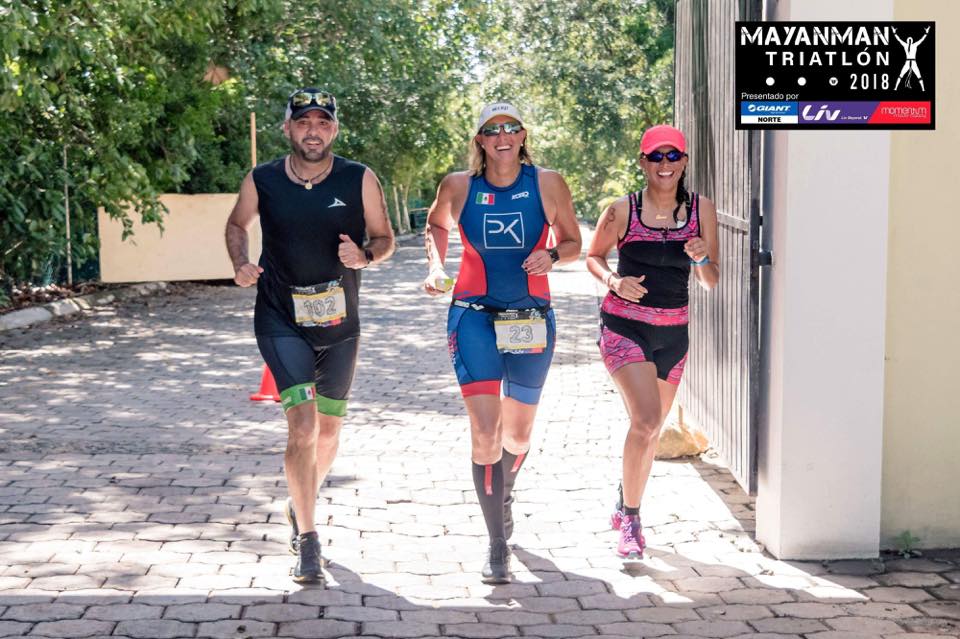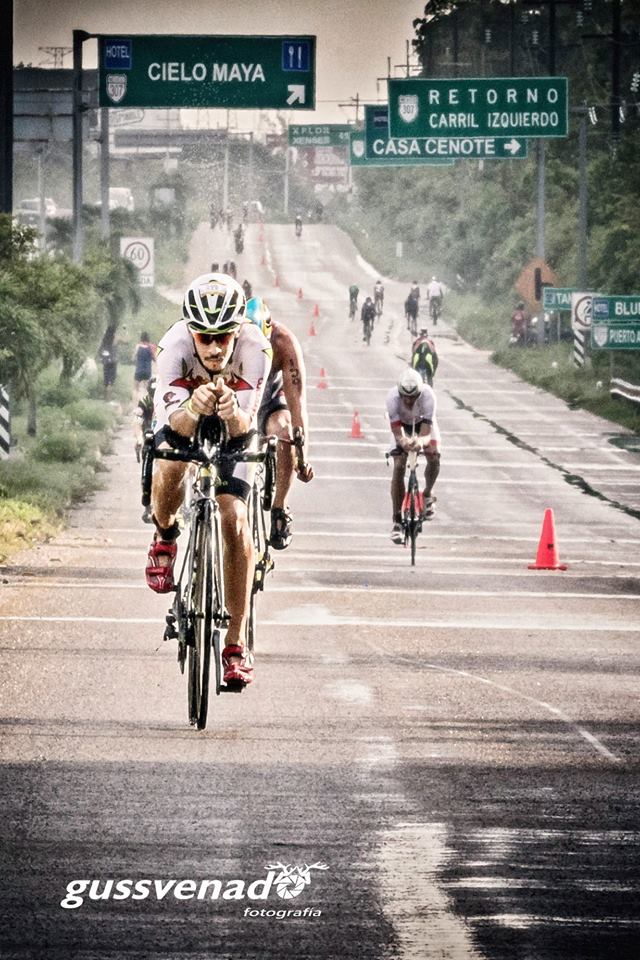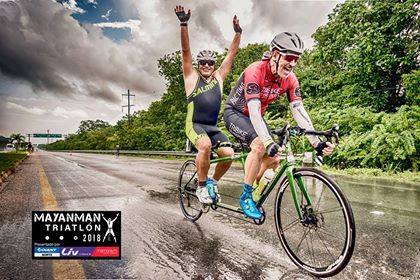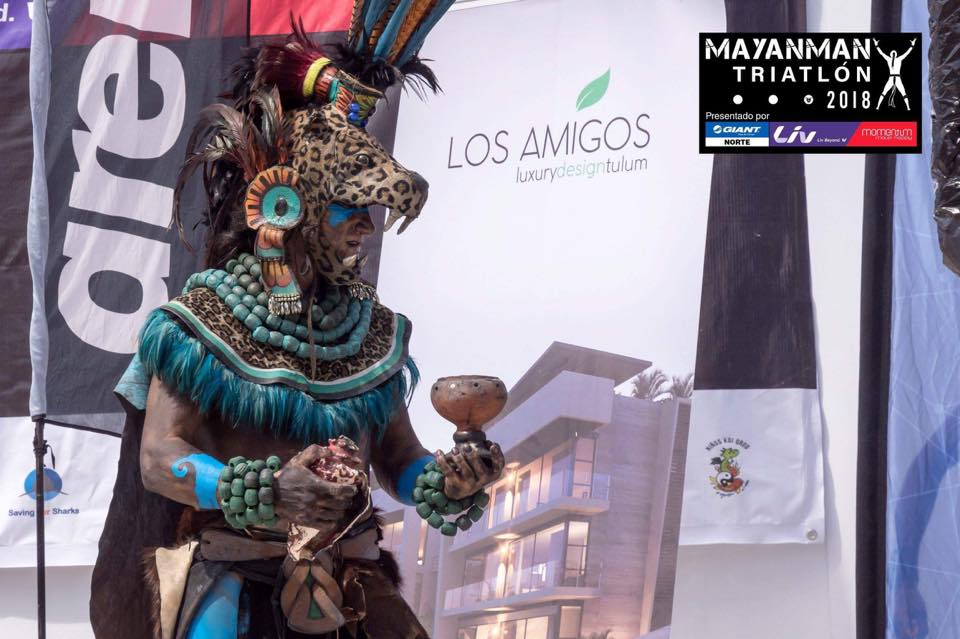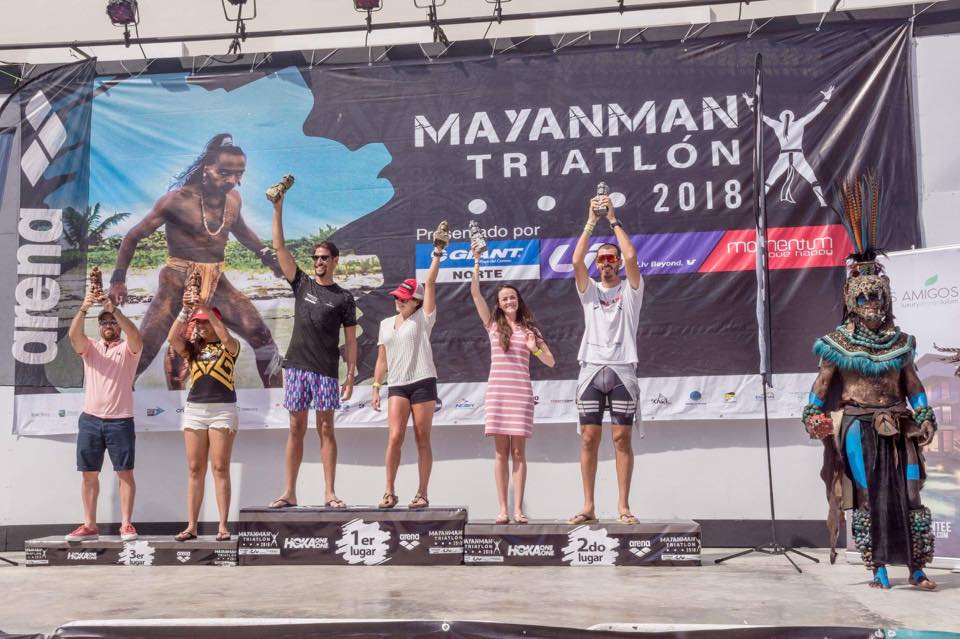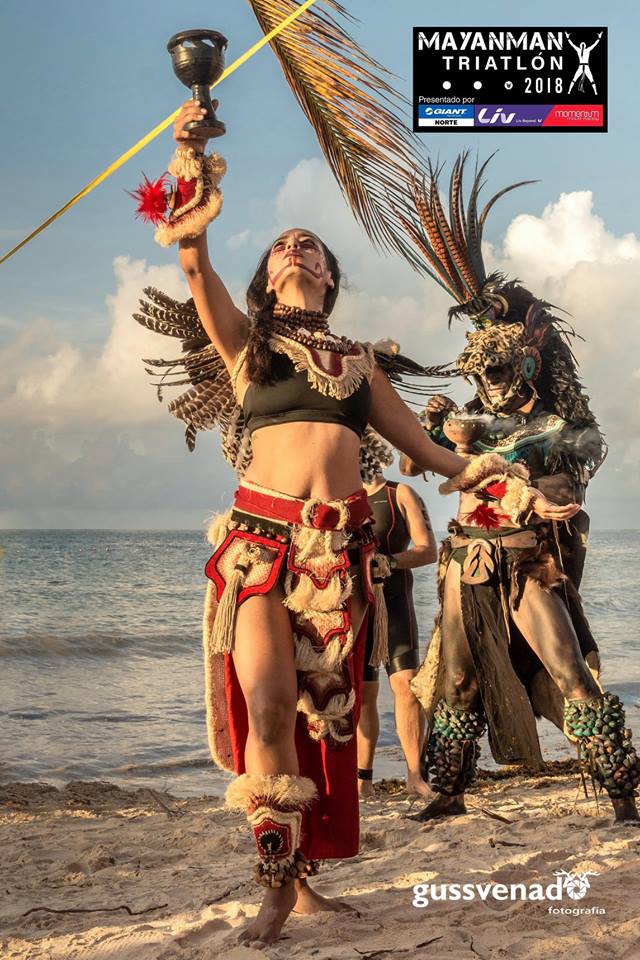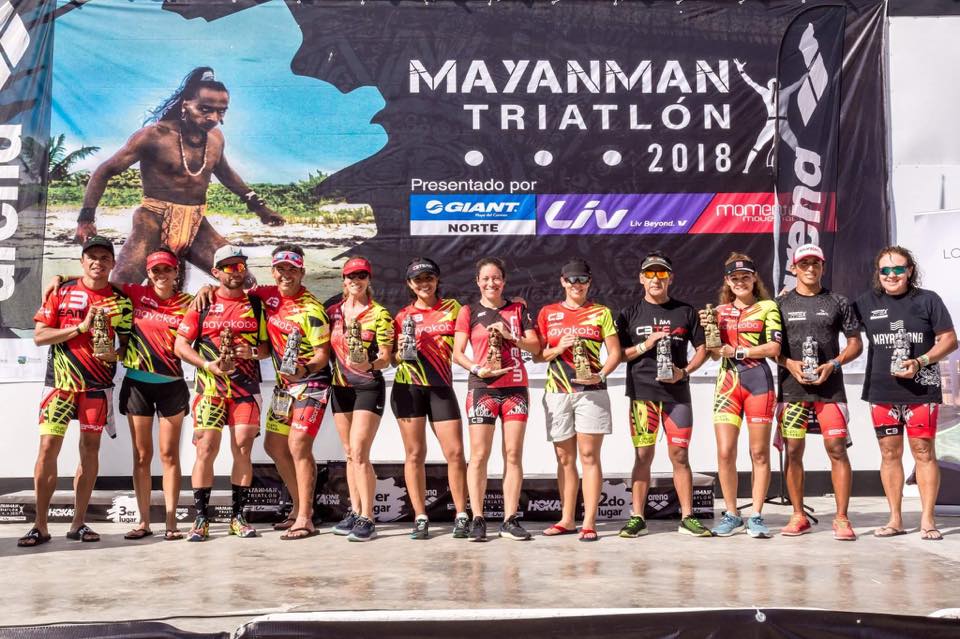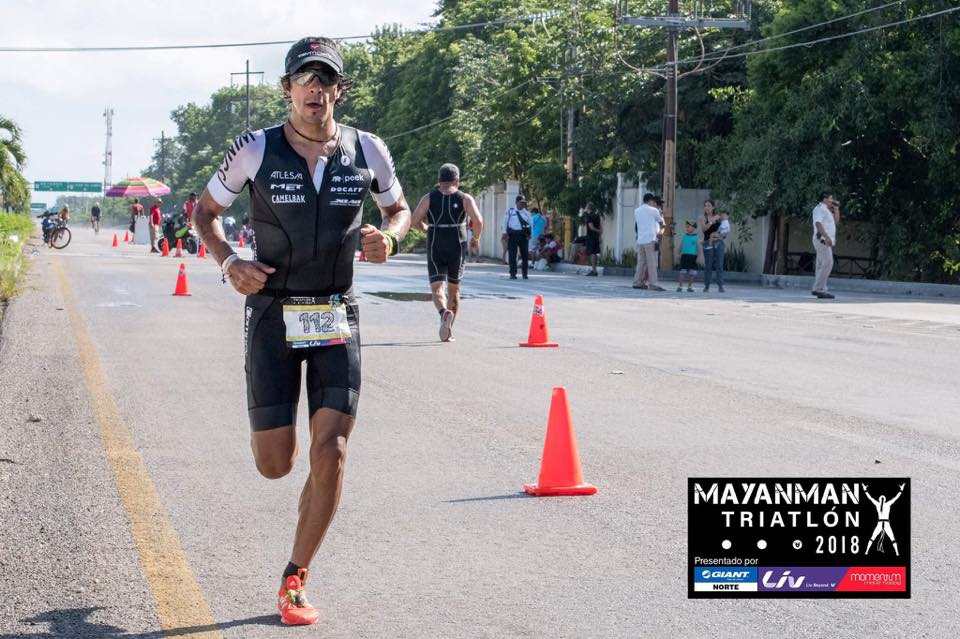 More events from this organizer