Susan G. Komen es líder en la concienciación de cáncer de seno a nivel mundial. En Puerto Rico actualmente cada día, seis (6) mujeres en Puerto Rico son diagnosticadas con cáncer de seno. La filial de Puerto Rico se enfoca en educar y concienciar a la población sobre esta enfermedad.
Nuestra principal iniciativa de recaudación de fondos es el evento Race for the Cure (RFTC), la carrera más grande en Puerto Rico.
Este año, regresamos con todo. Bajo la declaración de que ELLAS NO CAMINAN SOLAS celebraremos nuestro evento de manera híbrida. Podrás unirte al evento desde donde prefieras, entrenar junto a nosotros y cruzar la meta de manera virtual o presencial en el Coliseo José Miguel Agrelot de Puerto Rico.
Contaremos con actividades para toda la familia, entre ellas Kids for the Cure, RFTC Food Fest , Paws for the Cure, I AM KOMEN, Artesanos, Show Artístico y la magna celebración en honor de nuestras Sobrevivientes. También podrás inscribirte bajo la plataforma virtual a través de la aplicación, y caminar o correr desde cualquier parte de la isla, o del mundo.
El 100% de los fondos recaudados se quedan en la Isla para financiar programas enfocados en el cuidado continuo de la salud de los senos, que comprende pruebas de cernimiento, diagnóstico, tratamiento y programas de apoyo para pacientes de cáncer de seno, co-sobrevivientes y sus familiares.
Race for the Cure se celebrará el domingo, 9 de octubre de 2022 en el Coliseo José Miguel Agrelot. Agradecemos siempre el apoyo de nuestros auspiciadores y de cada participante en esta celebración de vida, junto a nuestras sobrevivientes de cáncer de seno y honrar a quienes perdieron la batalla contra el cáncer.
Con tu inscripción ayudamos a miles de pacientes de Cáncer de Seno en Puerto Rico a cruzar sus propias metas. Puedes hacer tu grupo, crear tu equipo y compartir nuestra misión. Mientras más caminemos, más cerca estaremos de la meta.
Event details and schedule
Recogido de Paquete:
A partir del 27 de septiembre de 2022 hasta el 8 de octubre de 2022 podrá recoger su paquete de inscripción en nuestro centro de inscripciones en Plaza las Américas.
Programa del día del evento:
11:00am - 2:00pm Programa Artístico con amenidades para toda la famila
1:30pm Kids for the Cure
2:30pm Parada de Sobrevivientes
4:00pm Calentamiento para la Carrera
5:00pm 5k Race for the Cure
6:00pm Show de Cierre
Coliseo de Puerto Rico
500 Ave. Arterial B
San Juan
,
PR
00918
Media
11 Photos and Videos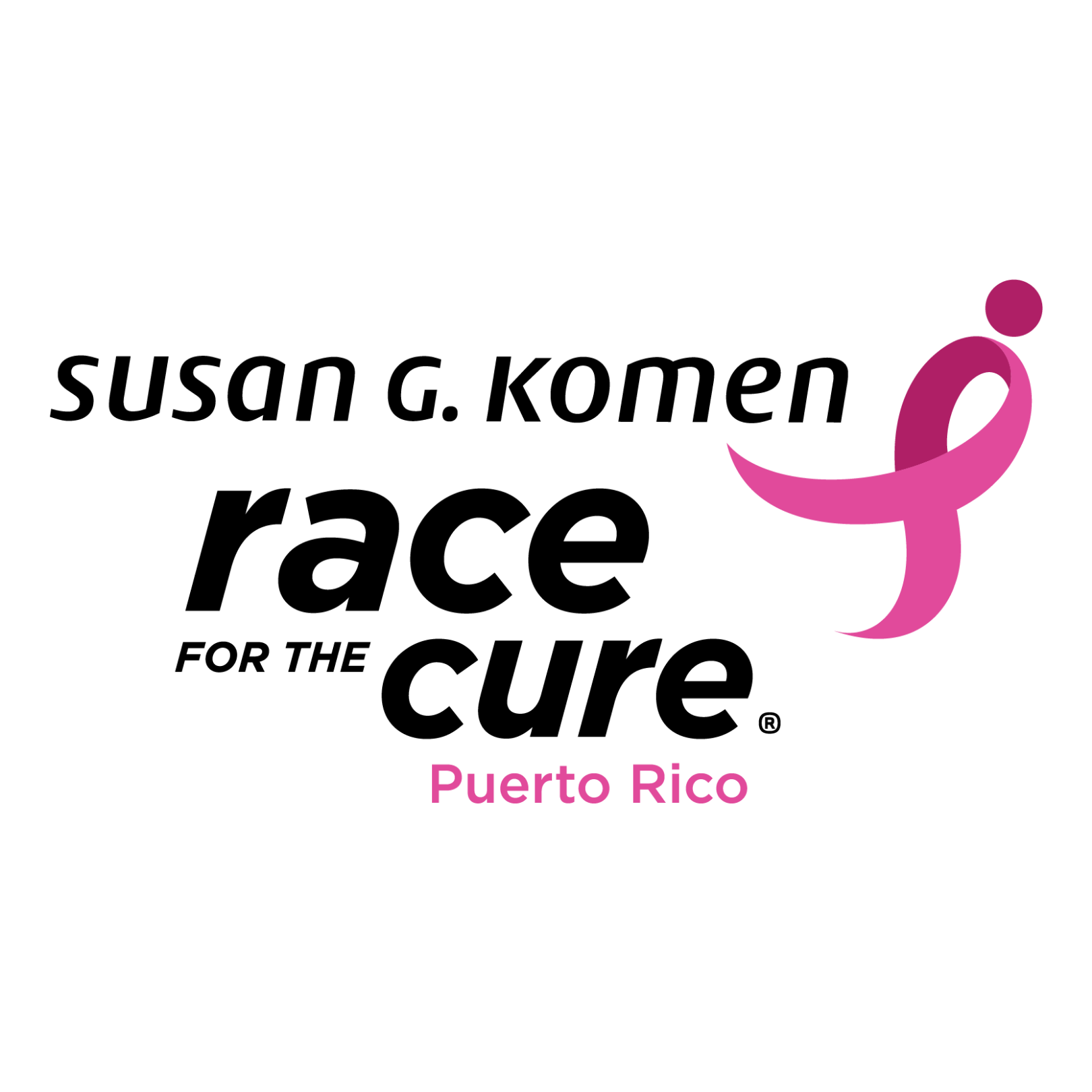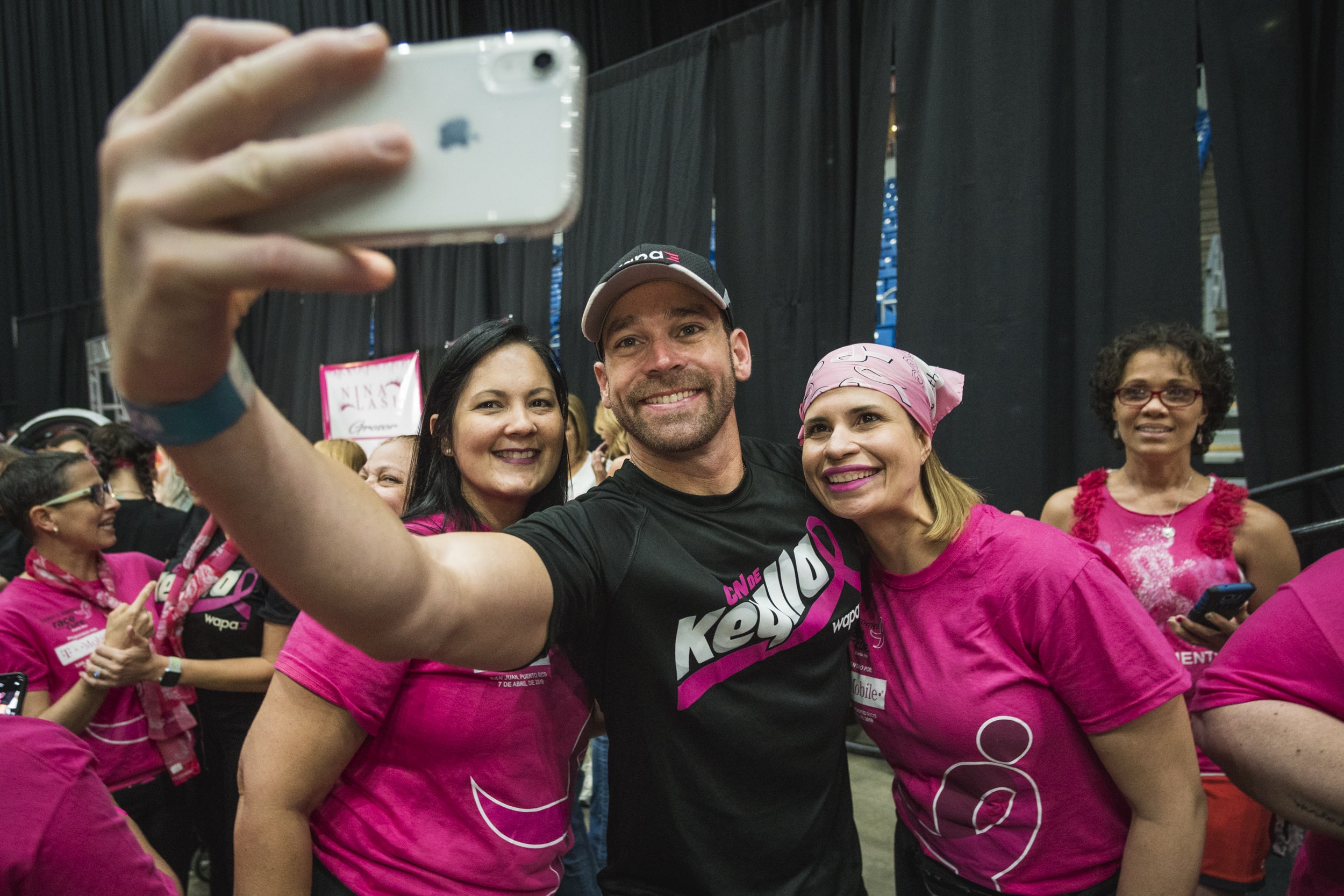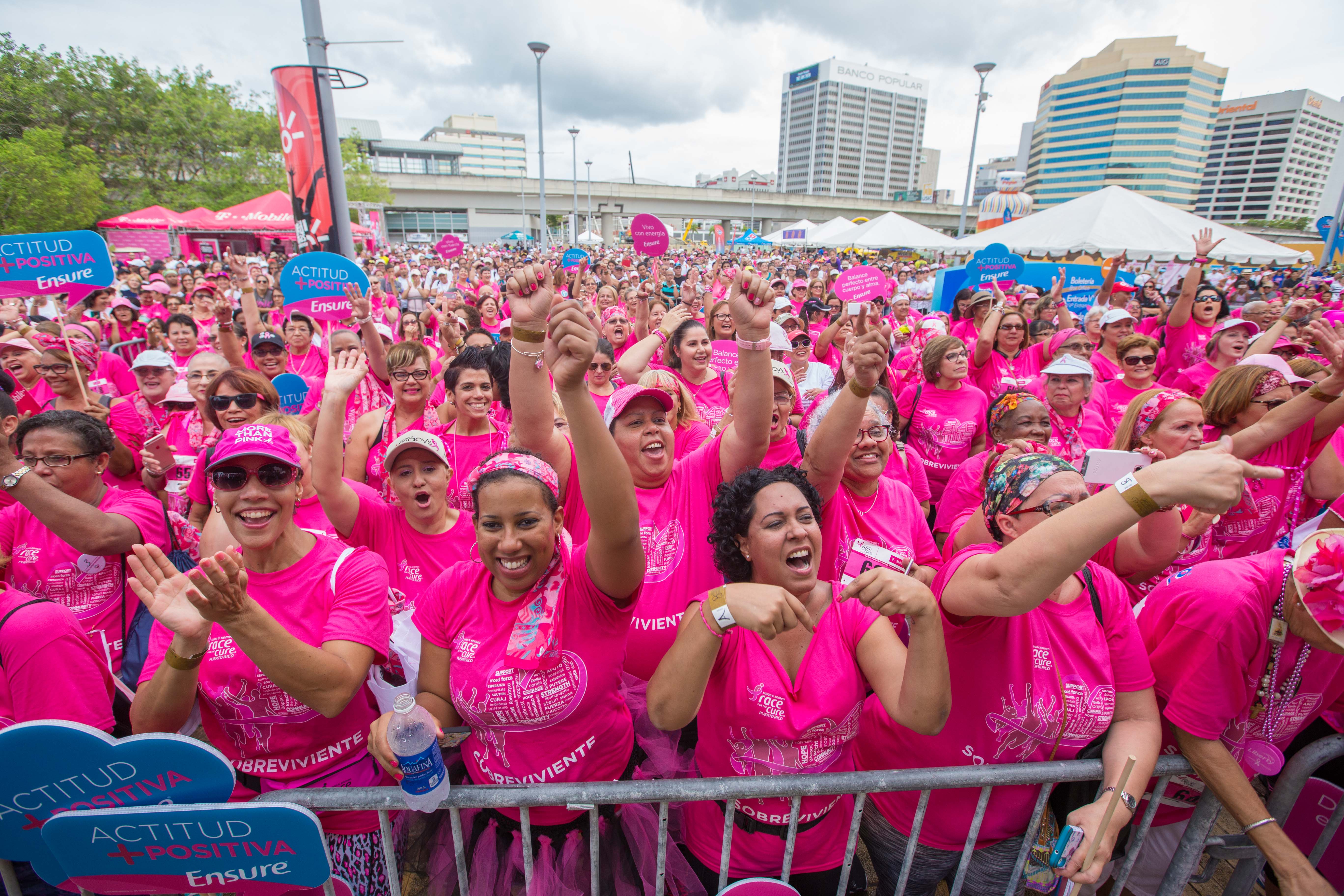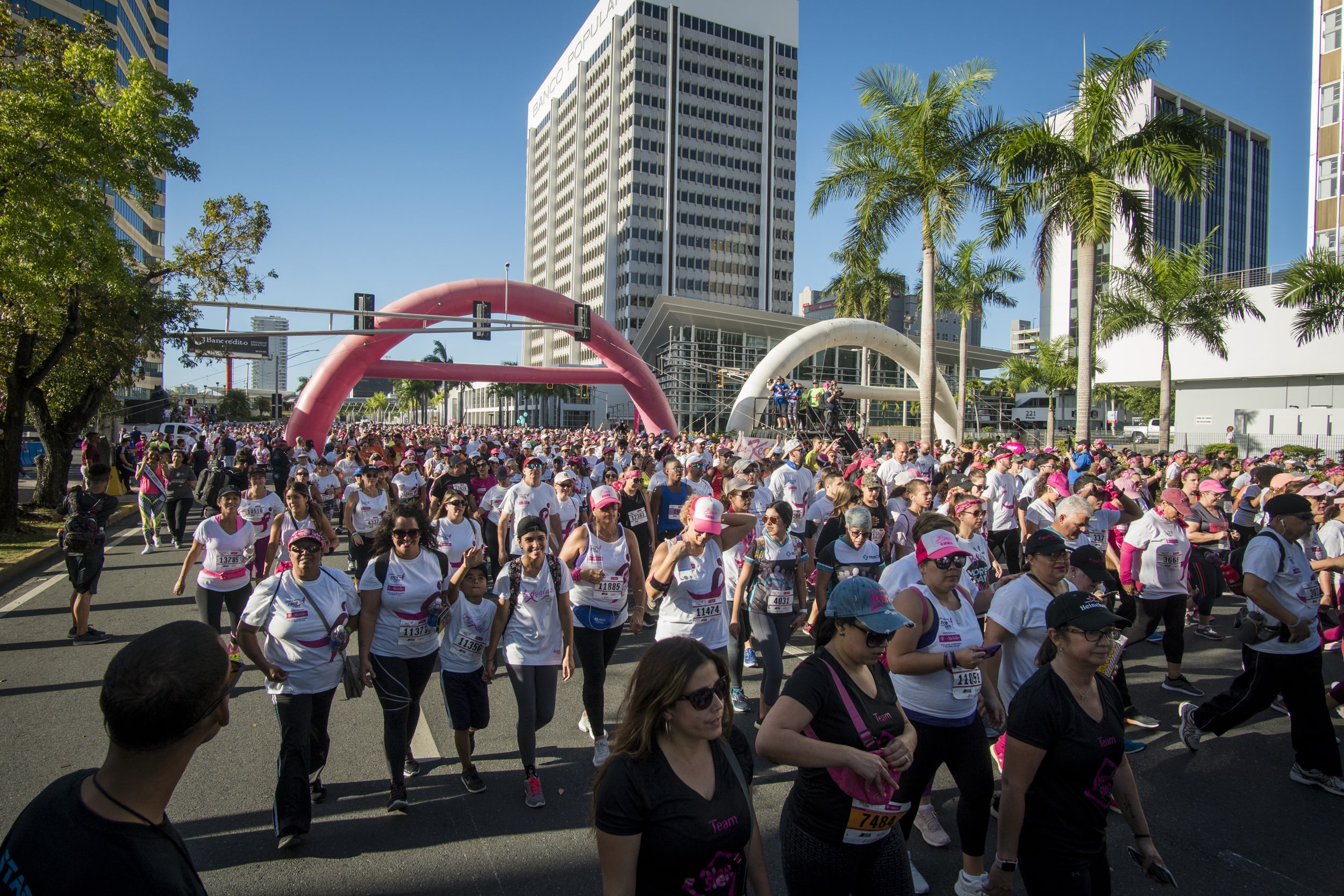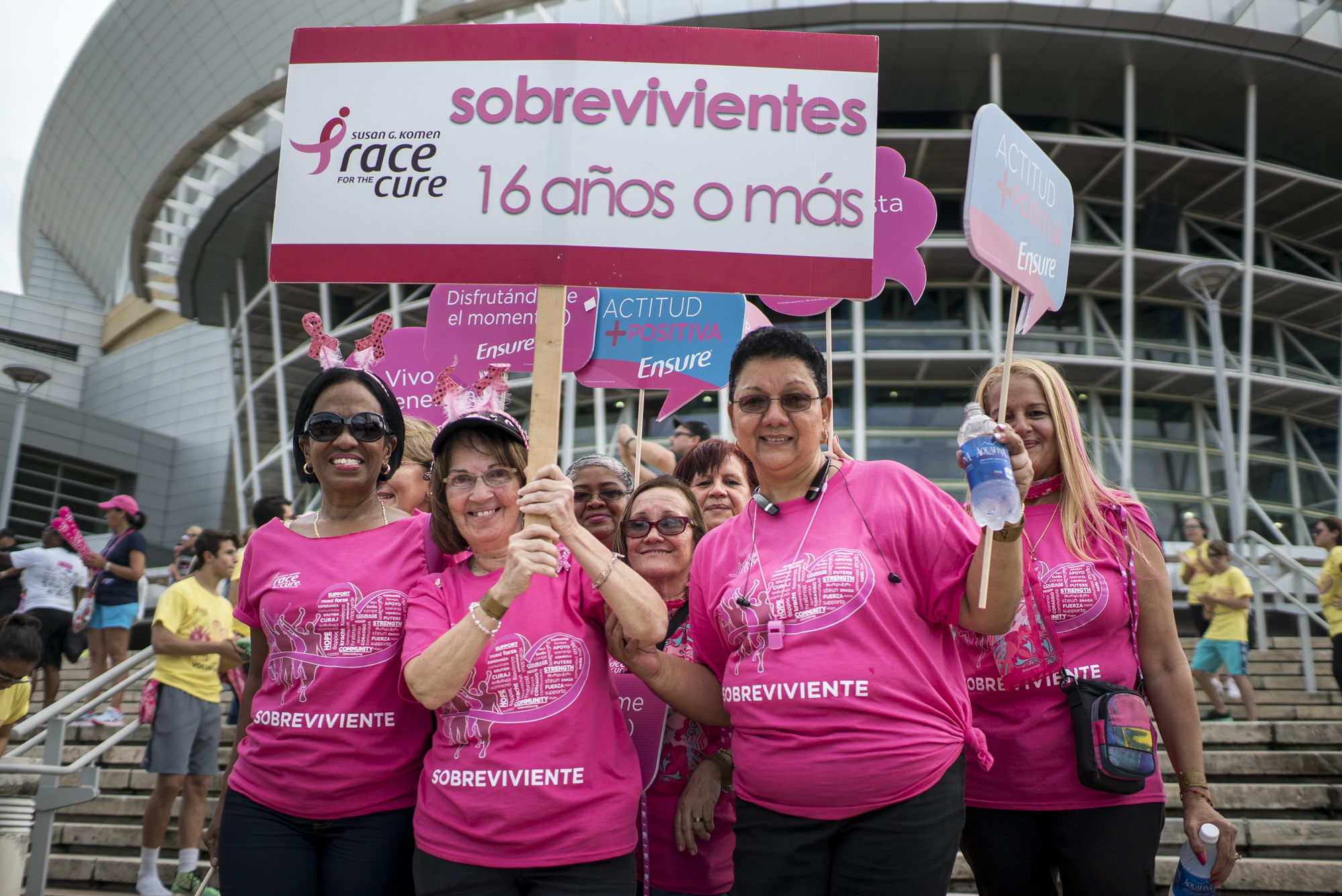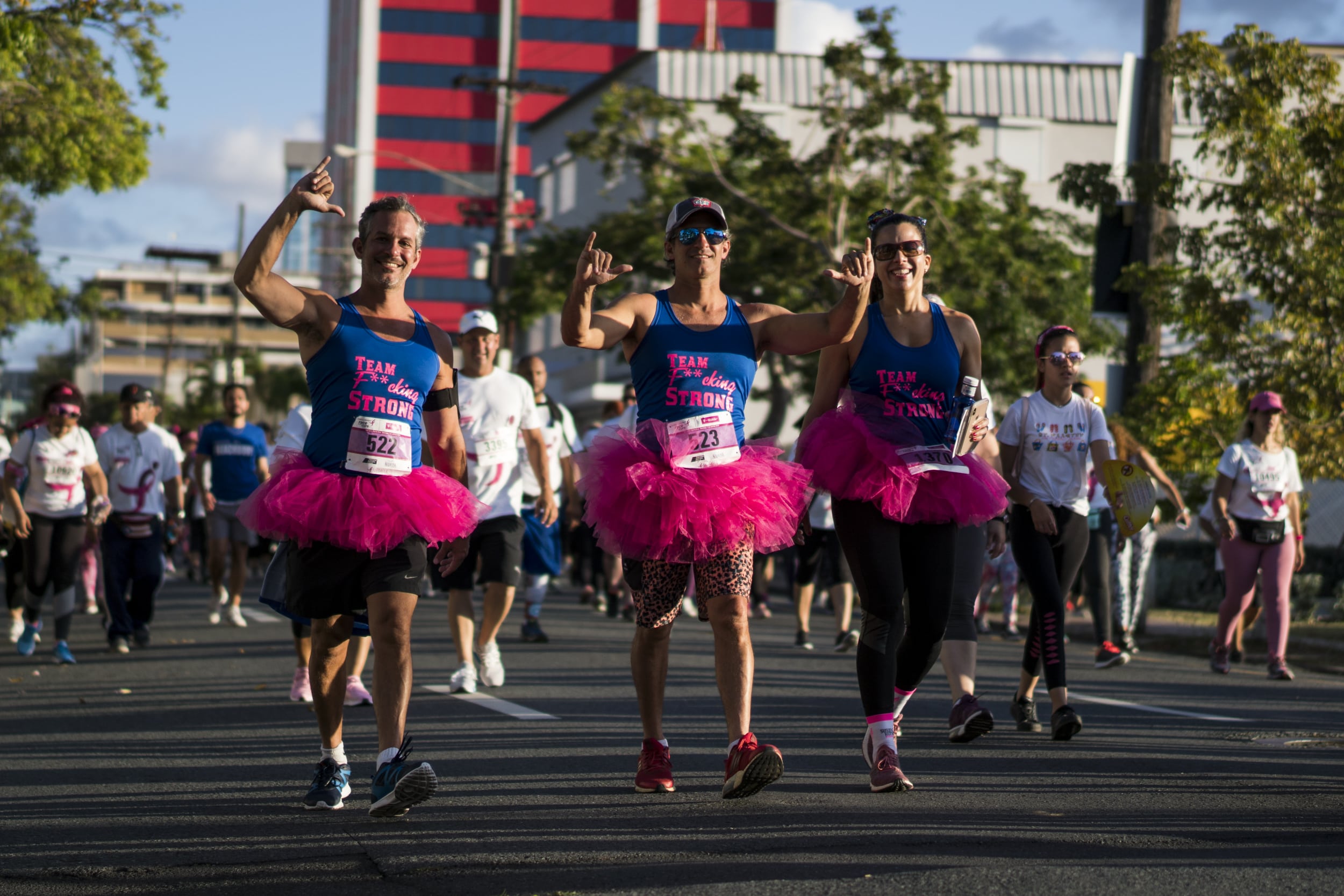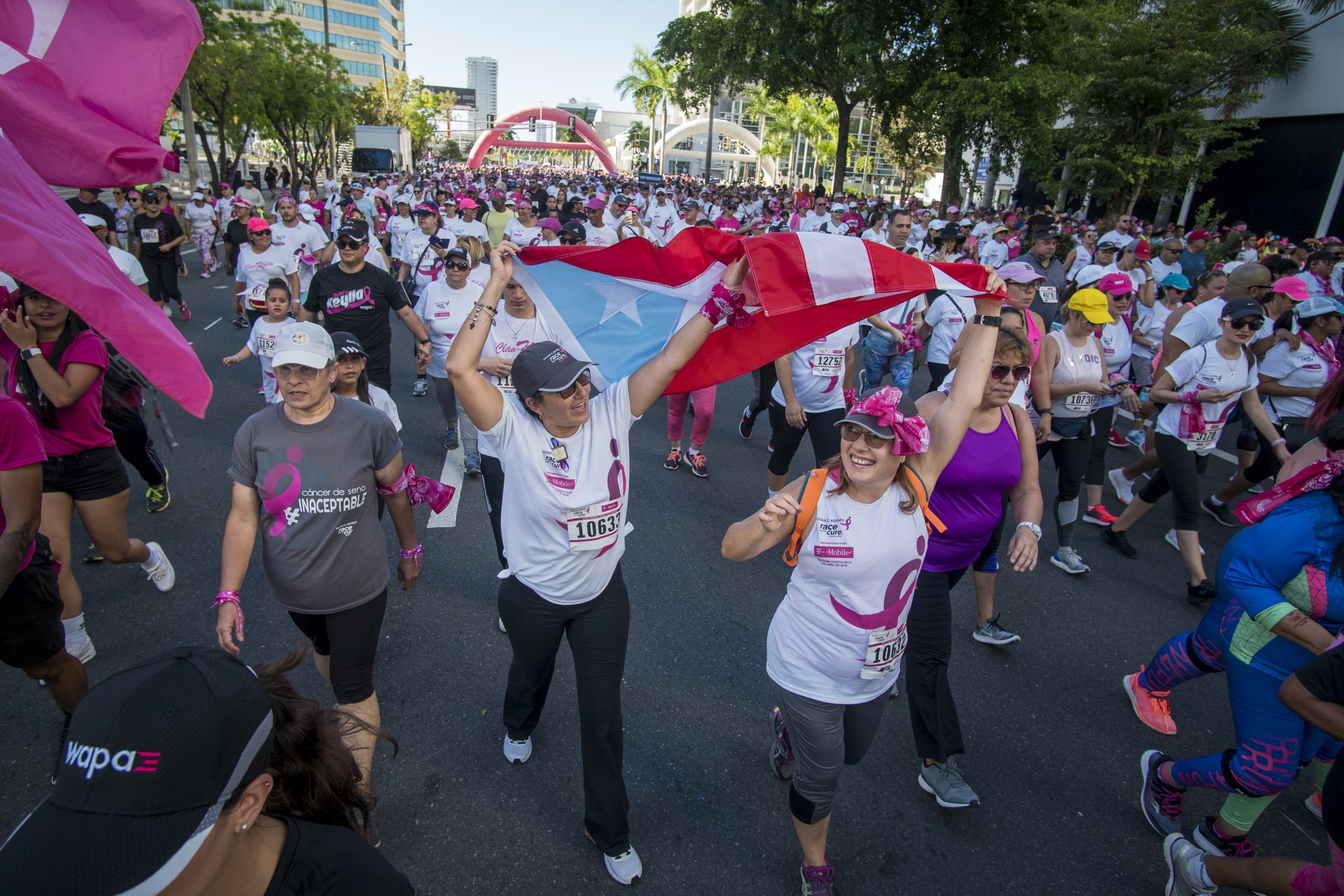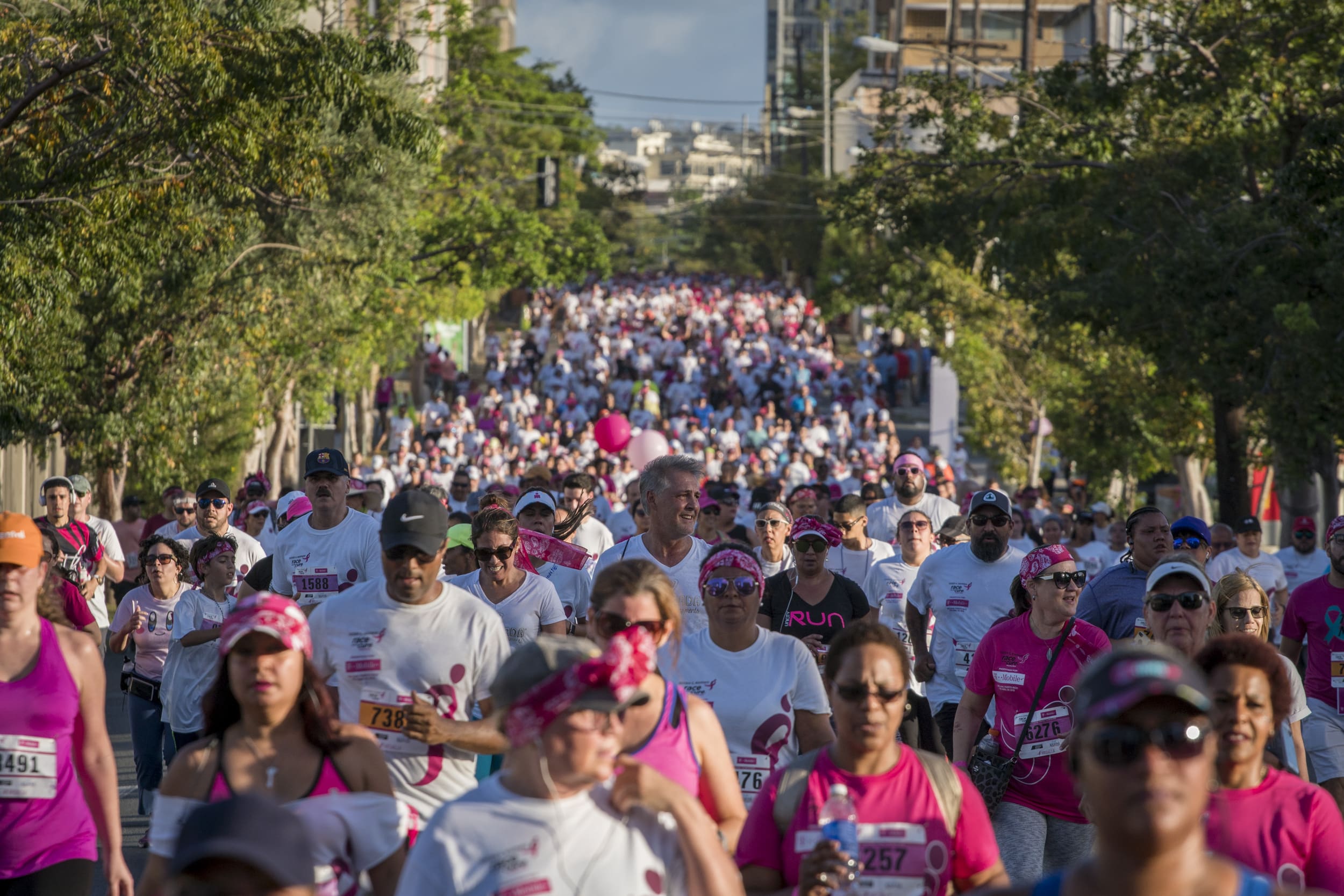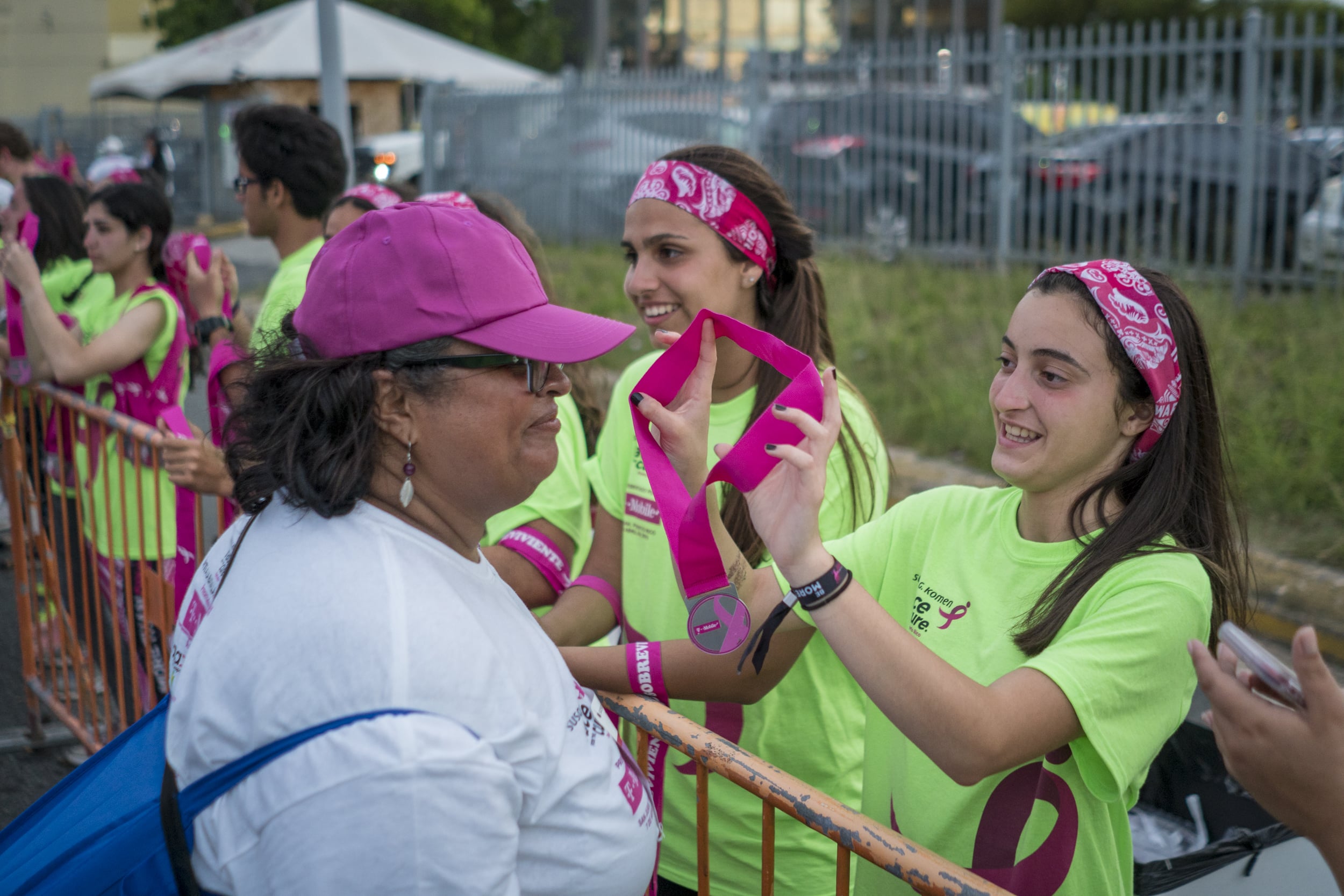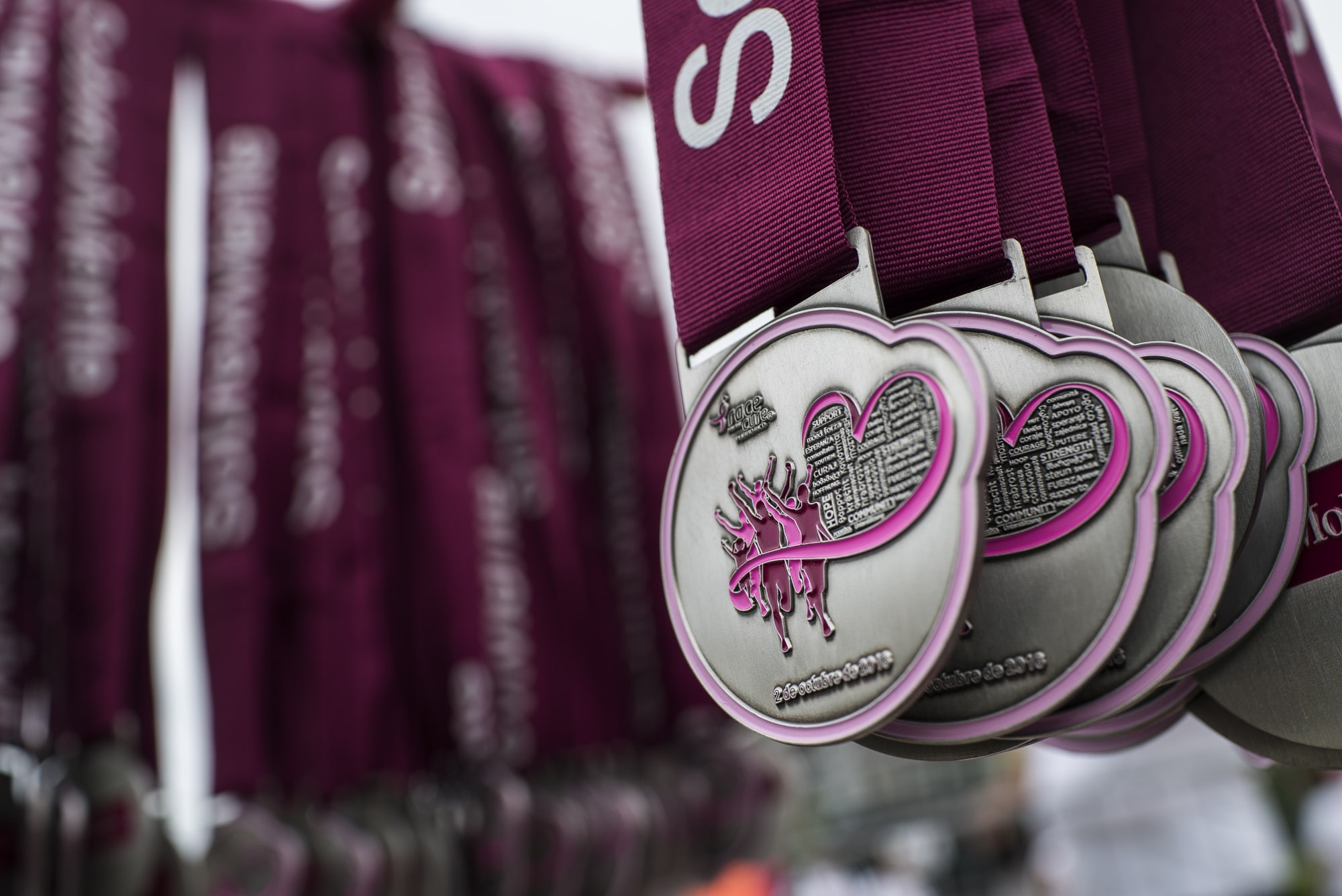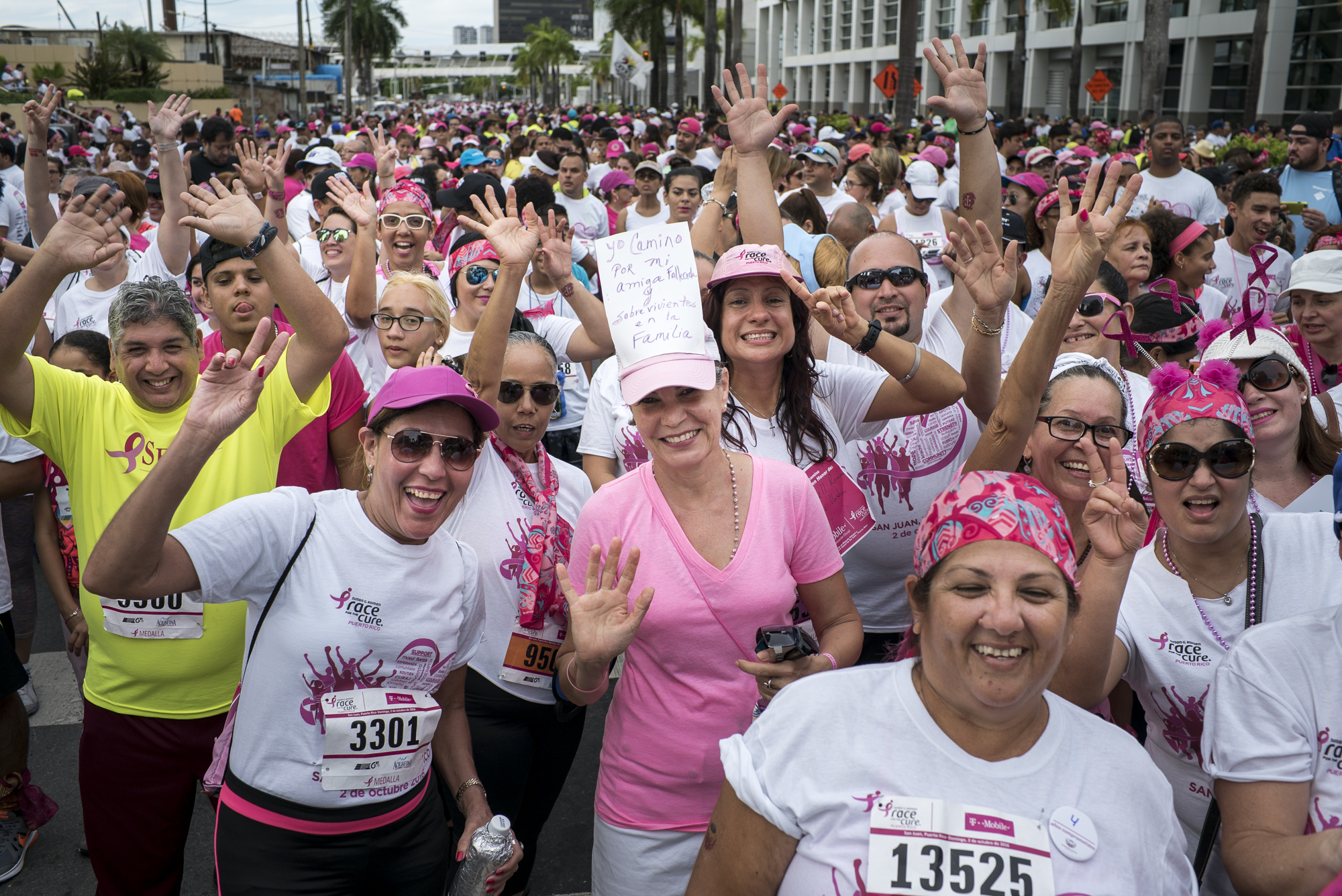 More events from this organizer